Maltignano
Maltignano
Via Nuova, 1-0736 304 122
The name Malton appears between 90 and 88 BC when Piceno became a republic municipal employee from the Roman Senate and, locally, by a "duunvirato". It was from a duunviro, Puglio Maltino Netherlands, that the area was named Malton (ager maltineanus), as his possession. From the eighth century, the cathedral chapter Ascoli possessed this feud, with few interruptions, until 1818, following the abolition of the feudal institution. The castle must have originated probably around a thousand, with a simple tower. In the sixteenth century were made the first houses standing against the walls of the castle, you can still see some original window rib, but remained intact structures of the parsonage of Mount frumentario style of the early Renaissance.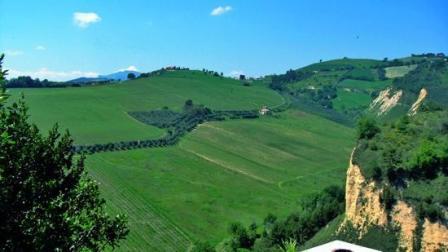 The Charterhouse not far from the castle, was built as early as a thousand, a monastery of the Benedictine monks of which still remains the church just call the Certosa. It was built twice; around 1340 at the time of the Card. Albornoz and in 1591. You can still see, than a prescribed forest, the remains of the fortress of Morroche appears only with the embankment rebuilt after the War of the Tronto (1557) when it was destroyed by the Spaniards.
Maltignano still several evidences of its local history: a processional cross in silver foil on wooden drum, work of goldsmiths Ascoli Renaissance; an oil painting depicting the "Madonna of Blessing", attributed to the Neapolitan school of the seventeenth century and a large oil painting, executed by Nicola Monti (1770) to commemorate the passage of St. James of the Marches in Malton in 1472.