Torre San Patrizio
The municipality of Torre San Patrizio
Piazza Umberto I, 1-0734 510151
In a beautiful hilltop 225 meters we find this ancient village that was also part of the territories of the Marca Fermana.
The year of its foundation is unknown due to the lack of written historical sources exist, but if we exclude the archaeological finds as a result of excavations we can replace in these locations inhabited sites, and especially grave picena the seventh and sixth centuries . B.C. and other funerary finds of Roman imperial age here is that even here we confirm the presence of nuerosi peoples throughout the centuries from prehistoric times onwards.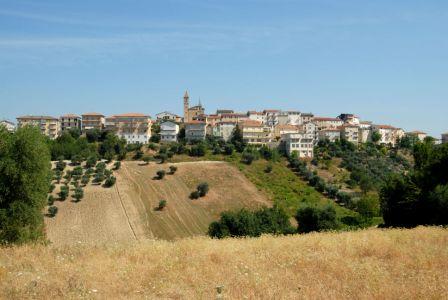 The city center develops around St. Patrick's Church today disappeared, its modern foundation is to be traced back in time dino year THOUSAND about when priccolo Turris Patritia center was built in the City, then he followed the administration Monks until 1258 and perhaps to them or to his Carolingian period we have the current name. In this same year Manfredi gave the small town to the nearby Fermo.
In 1414 it was besieged by the Dominion of Cesena Carlo Malatesta, but was little time that remained there under a possession, because already in 1416 the Fermana Brand returned to his possession.
These struggles between factions and municipalities and Lordships character actor rinasimentale this troubled period for all municipalities and towns of the territory.
At some point the people sought protection in the alliance with the Sforza family to escape from the dominance stop, but cone poor results.
After the papal possession the small town of Torre San Patrizio was destroyed and later rebuilt right from Fermani.
Today we can admire the Church of San Francesco a precious wooden crucifix of '500, the wooden art in vogue at the time and that was why a loaf now widely studied for its artistic importance and peculiarities second what is the style called Marche.
Inside, instead of the Church of Our Lady of the Roses is a fresco in 1446 by Pietro Alemano, a Madonna and Saints.
Valuable are the old city walls that distinguish all these ancient villages and villages style Medieval Hall and Torre San Patrizio also retains its dating back to 1300.
There you can 'do not miss a visit to what is now become a public park, Villa Zara outside dall'aglomerato citizen.