The Bed & Breakfast Da Maria is located in the central Piazza Ugo Bassi in Ancona. 

This b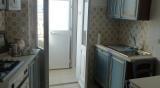 & b just opened by Federica is completely family run, and you feel like staying in a friend's house that will provide you with anything you may need to help you enjoy your stay.
The B & B Maria consists of 1 double bedroom, 1 living room with sofa bed , fully equipped kitchen and bathroom, the ' input is independent.
Perfect position for connections to the nearby Riviera del Conero unique landscape in the entire Adriatic coast station, the B & B Mary is also perfect for those who are in town for business and are looking for a comfortable accommodation for the night.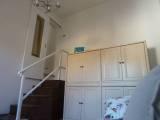 The b & b from Maria is within easy walking distance from Ancona Train Station and just opposite the bus stop.
You can also visit the city's history with its countless angles between squares and monuments characteristic of Ancona.