In the center of the Marche to Camerino is located a few miles from the b & b and holiday home county in the ancient County of Statte which rises to 610 meters above sea level and is approximately 8 kilometers from the center of the university.
Between the valleys of Chienti and Potenza, in a picturesque location on a hill in the middle of a mountainous area in the province of Macerata, between the massif of the Sibillini Mountains and Mount San Vicino.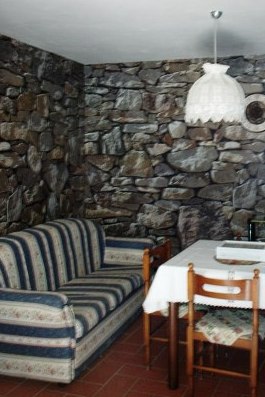 An ancient land, sour and sweet at the same time characterized mostly by a hilly landscape, with a pleasant alternation of cultivated fields, groves and oak trees. It 'a great scenery for lovers of excursions on foot or by bicycle.
The b & b The County has 2 double bedrooms, bathroom, living room, kitchen, garden, swimming pool, TV room, outdoor brick oven, a breakfast room, bike rental ....
The B & B The County offers the possibility of free dining for groups of trek and bike in the summer there are organized excursions along the Riviera del Conero aboard a fishing boat from Sorrento antique wooden possibility to eat on board.
http://www.marcheinspalla.com/downloads/files/Hikes_Oct2015_Engl.pdf