"La Luna nell' Orto" is an Agricultural Companies Biodynamic & Homeway. Petra and Renzo live and work here in harmony with nature and in the company of their pets (cats and two ponies).


This beautiful holidayhome was born from an old Marche farmhouse, surrounded by five hectares of land, near Barchi, 30 km from the Adriatic Sea, in the county of Pesaro and Urbino, in the hills between the Metauro Valley and Cesano Valley.
The land surrounding the house is cultivated according to the criteria of biodynamic agriculture and produces fruits and vegetables with bio. The certification peculiarity of this structure is undoubtedly the bio-lake swimming where the water is not treated either with chlorine or with other chemicals as it provided with a constructed wetland system.
The Moon in the Garden have an appartament located in the little house a few meters from the main building. Ideal for carrying out courses or seminars for small gups of people.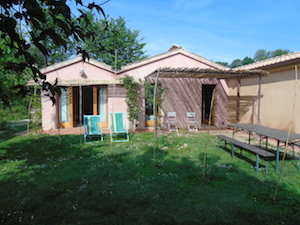 Little Gardenhouse"NEL GIARDINO"
Max 6 guests: 2 double beds, 1 bed-sofa. A baby-travel-bed on request.
55sqm apartment: a big room with a double bed, a sofa-bed and a kitchen corner; a bedroom with a double bed; bathroom with shower. We can supply an extra bed for children if required.
 It's possibile to buy our products online, look at www.shop.emporioae.com .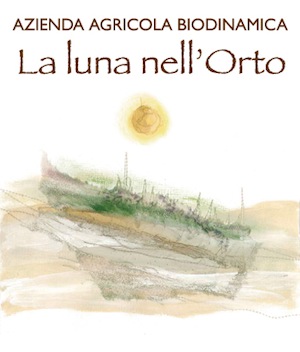 vegetables;
cherries and strawberries;
olive oil;
passata (tomato purée);
juice of wine-grapes;
Bianco di Luna white wine;
balsamic vinegar.
We organize tastings in our new events space.