Porto Sant'Elpidio
City of Porto Sant'Elpidio
Via Umberto I, 475 – 0734 9081
Despite being the youngest municipality in the Province of Ascoli Piceno, born in 1952 to detachment from that of Sant'Elpidio a Mare, the urban area is located where once flourished a remarkable civilization. The oldest existing document in the Marches, dated 883 AD :, is a "diploma" by Carlo Grosso and speaks of that port. Pliny in his "Natural History" is reminiscent of the trade relations between the Piceno and Illyria. Furnishings found in the tombs reveal picene inssediamenti human since the eighth century BC They will, then, that during the Roman troops of Hannibal, returning from the victory of Lake Trasimeno, they stopped in the area, so much so that we speak of a "field of Hannibal" between the Chienti and Tenna.
The Turkish threat is felt even from Porto Sant'Elpidio where, in 1620, was installed with a customs guards for the careful supervision of the coast.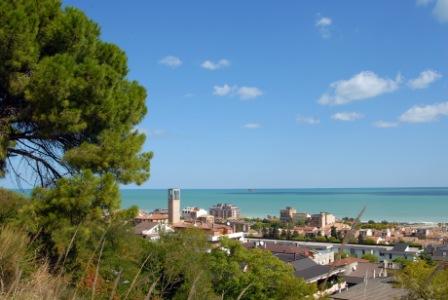 This brings us to the years of the Risorgimento, the proclamation of the Roman Republic and the flight from the capital of Pius IX and his Secretary of State, Cardinal Thomas Bernetti, who took refuge in Porto Sant'Elpidio where he owned a house, but it was not good welcomed, and he had to resume guga. The same Pius IX returned to Sant'Elpidio, restored to power in 1857, followed in 1860 by Vittorio Emanuele II.
Annunziata church retains an "Annunciation" by Nicola Monti (seventeenth century). Inside, there is a great crib constant destination of visitors. Numerous villas, ancient and elegant building, have become open to the public park (Villa Amurri, Baruchello Villa, Villa Bernetti).

La tua Vacanza: Porto Sant'Elpidio
Porto Sant'Elpidio
Porto Sant'Elpidio

Porto Sant'Elpidio

Porto Sant'Elpidio

Porto Sant'Elpidio