A beautiful house surrounded by green a few hundred meters from San Severino Marche, a city rich in art history and surrounded by untouched nature where to act as a master is good food.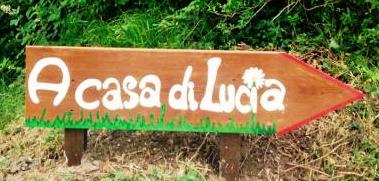 The priorities of those who will welcome you in this property tranquility, courtesy and privacy. This cozy house surrounded by greenery you will enjoy the most of your relaxing moments in full contact with the beautiful nature typical of our region.
The B & B A Casa di Lucia offers customers a private parking, wi-fi and a gym without forgetting the welcome given to your friends animals.
The breakfast served every morning will not disappoint you definitely are in fact used only natural products typical of our tradition.
What makes the B & B A Casa di Lucia is definitely the Home Restaurant or the ability to carry out private dinners in a private home. The Home Restaurant is not therefore a commercial activity since the place is not open to the public but it is a private place where you can enjoy the most of a tasty meal in the company of your friends or your family.
Before going to the Home Restaurant it is necessary to contact the property so you could also agree on any changes in the menu that will not leave you disappointed certainly. The customer who decides to use at Home Restaurant in fact, are offered genuine and tasty dishes freshly prepared including a starter, a first including noodles and vincisgrassi homemade typical of our beautiful region, main course, bread, dessert homemade, coffee, chaser, various sweets, water and wine will all at a fair price and with products of very good quality.
At B & B A Casa Lucia you will find a cozy, comfortable and family that will make you feel as if you were at home!