A journey to discover the twelve hectares of vineyards located in the heart of the Estate, from which are obtained products of excellence that tell the tradition and beauty of the area.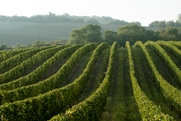 Born on organic land for more than 20 years, thanks to the extreme care, love and commitment, the vineyards in the Tenuta Santi Giacomo and Filippo, give life to a selection of wines that are a feather in the cap for the territory. In fact, white-berry vines are produced such as Verdicchio, Bianchello, Chardonny, Sauvignon and Incrocio Bruni 54, as well as red grape varieties such as Sangiovese, Merlot, Cabernet and many others.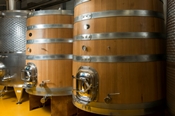 With the birth of the wine workshop, innovative and avant-garde technologies are introduced, which enhance the goodness and the quality of the products. The wines are also made to rest in seasoned oak vats and terracotta amphorae that fully express the link with the past but also the strong love and strong passion for this magnificent area.