The beautiful Bed & Breakfast Arco Antico is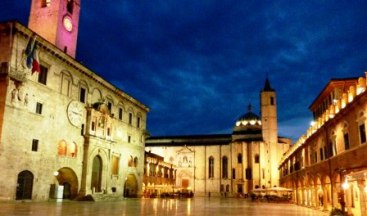 located in the historic center of Ascoli Piceno, in the central Rua dell 'Arco, just 50 meters from Piazza del Popolo, a jewel of our region, but also Piazza Arringo and Piazza Roma, three of the most beautiful squares and in the city of Ascoli.
The B & B Arco Antico is a rare jewel and classy; born of an ancient palace on 3 levels and consists of 3 bedrooms with 3 bathrooms for a total of 8 beds. It 'a structure of the highest level with fixtures and fittings and additional services that will allow you to spend a night, a weekend or vacation unforgettable.
The rooms are of various types: single, double, double, triple; some of these are air conditioned. There is a kitchen, a bath with Jacuzzi tub and an outdoor smoking area.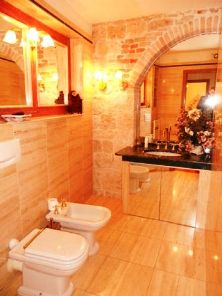 Each room has a TV, and for moments of relaxation you can sit in the beautiful lounge valuable where to read a book in peace.
The owners of the B & B Arco Antico will be at your disposal for organizing guided tours of the beautiful Ascoli Piceno with a pick-up service tourists to discover the magnificent city of 100 towers.
Ideal for those who wish to stay in a convenient and comfortable nestled in the historic center of the city, but also for those who wish to celebrate a 'special occasion leaving pampered by the comfort and luxury of one of the best Bed & Breakfast in Ascoli Piceno.