The Bed & Breakfast Poggeto is located in Matelica, in the province of Macerata, surrounded by greenery and the beating heart of the Marches
This beautiful Poggeto B & B, is located in the rural village of Poggeto, in a newly renovated building, converted from an old farmhouse and consists of three rooms furnished with care, in modern style but with vintage objects from the history of the old house.
The three double rooms available to guests called Diamante, Sapphire and Emerald, are equipped with LED TV, wi-fi, private bathroom with shower and towels. 
Breakfast served in the morning in the common room consists mainly of homemade cakes and pies, with local products of our territory (pies, cakes, cereals, jams, yogurt, tea, coffee and various juices).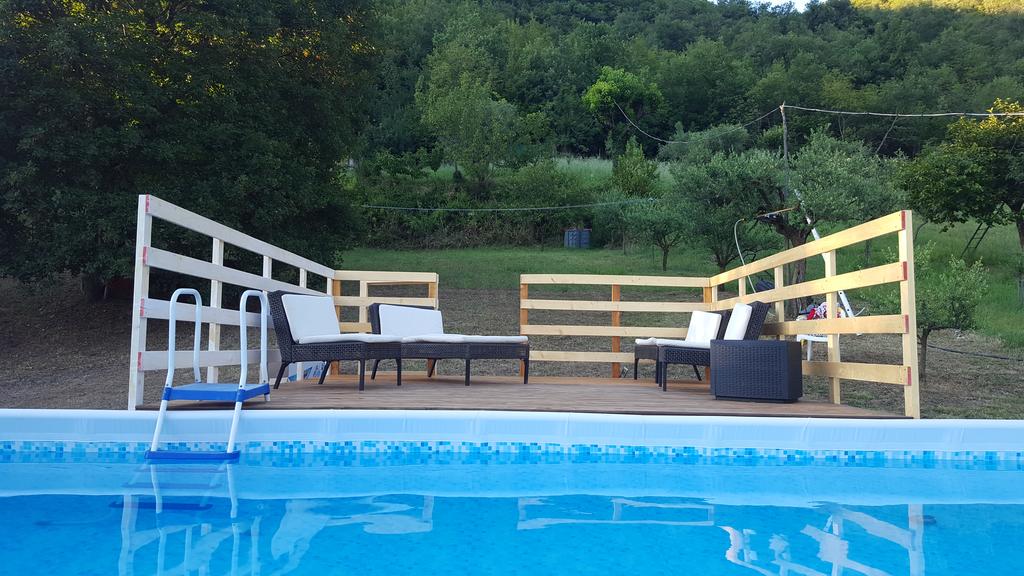 In this uncontaminated place, located within the Regional Nature Reserve, at the foot of Monte San Vicino, you will have the opportunity to discover some of the marvels of the Marche, both artistic and naturalistic.
B & B Poggeto is located 15 minutes from Fabriano (city of paper) and a stone's throw from Matelica; also you can easily reach seaside resorts and mountains or places of historical and artistic value such as the Caves of Frasassi, Assisi, Gubbio, Loreto, the famous Riviera del Conero.
Deborah and Erminio will welcome you with cordiality and simplicity, characteristics that best represent the very nature of these villages remained intact over time, in places in ways and customs. Here you have the possibility to rest not only the body but above all the mind letting yourself be lulled by the passing of time to the rhythm of the nature that will surround you.