The love for the land, the vineyards and wine in this structure is transformed into a refined welcome opening the doors to each of you for a full immersion in nature.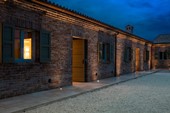 A few kilometers from San Marcello and Morro D'Alba, rises Filodivino, a place nestled in the beautiful countryside of the Marches, created on the foundations of an old country house in the vineyards. Renovated and expanded, now houses inside 5 Suite and 3 Comfort Room feature a stylish interior common areas and exterior and equipped with a private outdoor area directly overlooking the vineyards. Due to the uniqueness of these environments you will experience unique moments of harmony and well-being.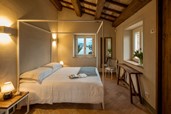 Filodivino is honed to perfection to nourish body and soul since the beautiful spaces which include a restaurant serving seasonal and balanced dishes made with raw materials rich in flavor and artisan excellence. To perfectly complete the circle that unites these wonderful environments, you will find an infinity pool, surrounded by the picturesque scenery of the vineyards and where you can experience moments of pure relaxation.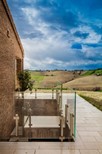 What characterizes this elegant property are the vineyards. The Filodivino vineyard is exposed to the southwest and the activities on the vine are conducted manually, with the utmost care and the daily work in the vineyard. These vineyards kissed by the sun and cooled by sea breezes, the relationship between man and the screw is intimately woven and emerges with the force of a story built directly on the ground day after day. Thanks to these magnificent vineyards, are two local DOC wines, Verdicchio dei Castelli di Jesi and the Lacrima di Morro d'Alba.
Filodivino is a place of mutual exchange where to reign is the passion which has created a place to say the least only one that can make you feel right at home.