This beautiful and comfortable holiday home comes to the "foot" of Montefeltro, a few km from the sea of Pesaro and Fano.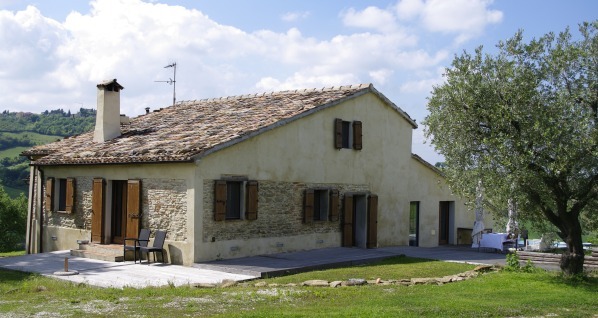 A beautiful house Rural end of '800 surrounded by nature, lovingly restored by designer and artist Duccio Ducci. The house lends itself perfectly to the rental of the entire property and can be comfortable for a group of 8-10 people. In Hand guests three bedrooms, plus additional beds to be added on request.

At the Kunst Haus is a beautiful outbuilding which inside there is a fully equipped kitchen and a beautiful master bedroom with bathroom.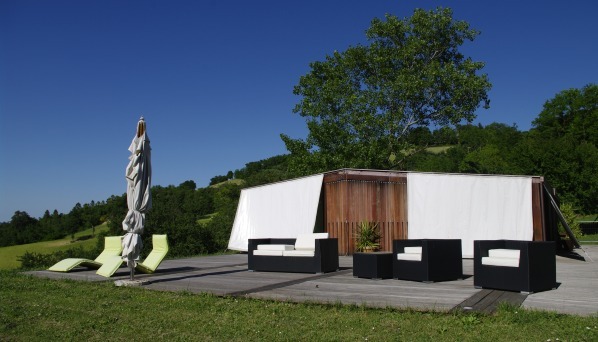 From the front of the house, they reach a pool with stunning views of the surrounding landscape and the valley ideal for relaxing and reading, while the hill above protects the lashes of sirocco. The warm summer evenings are pleasantly mitigated by the west wind as the night the swarm of stars and the lack of light pollution allow you to enjoy a show to say the least impressive.
Kunst Haus also offers you the chance to discover the surrounding areas rich in castles, medieval villages and ruins such as San Leo, Pennabilli or closer Montefabbri, Sant'Angelo in Lizzola, Novilara, Candelara. In the evening you can choose from the evening in the hills with dinners in the open spaces of the best restaurants, farms and inns or the city of Pesaro maybe to taste the freshest fish from the Adriatic.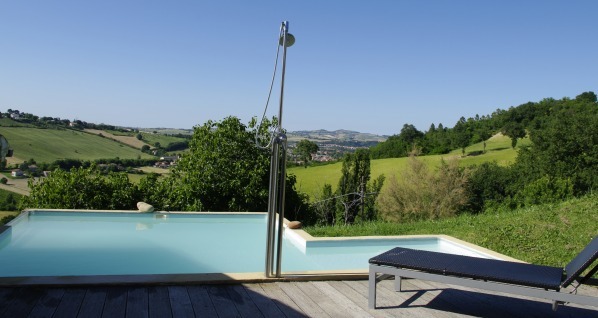 The structure is perfect even at weddings or events of any kind, in the large and beautiful area in front of the house, of course, followed by services running Catering.