A splendid Relais located in Montemaggiore Metauro where you can relax thanks to the wonderful hospitality and comfort for guests to enjoy the best of your vacation. 

The Mons Major Relais is a beautiful structure with numerous rooms and an apartment perfect for those seeking a relaxing holiday and well-being. Each room is treated in detail to make the stay of every client even more unique and comfortable. All rooms have a private entrance, a kitchen, a fireplace, WiFi, air conditioning and TV with full Sky package.
Besides th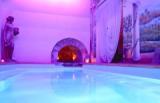 e beautiful rooms at its disposal, the Mons Major Relais also offers a wonderful Spa; This special wellness area features many amenities including a sauna, spa bath in heated rooms with jacuzzi and swimming, Scottish shower .... not to mention the comfortable lounge area where guests can relax with fruit, various cakes and delicious teas.
The Mons Major Relais offers many amenities to make unforgettable the stay of each customer such as barbecue, a garden with gazebo and parking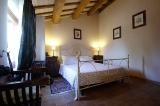 , physiotherapy treatments and relaxing massages, a special catering service, yoga classes, yogalates, pilates and muscle toning and collaborations with restaurants in the neighboring tourist spots more prominent. Unique services without forgetting the exclusivity of the pool area when if you booking you will be able to have the whole area to yourself, whether you are a couple or a group of friends.
In addition to these special services, the Mons Major Relais offer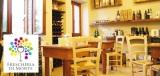 s to its customers the Frescheria di Monte where you can enjoy and buy various Marche specialties and where you can experience a fascinating and tasty appetizer thanks to the beautiful hills and wonderful sea views. 
A unique place where you can spend unforgettable moments of well-being tucked in the nature of Marche.
Here's the video very suggestive that will drag directly within your next vacation: