A beautiful building surrounded by greenery that offers its customers unique products rich in tradition, undisputed element of our region Marche.
Urbino Lakes is located within the magnificent properties of Urbino Resort. The setting is impressive because it is a former barn fully converted to restaurant is surrounded by ponds and farm animals to make every guest feel immersed in an atmosphere nothing short of unique.
The restauran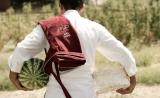 t Urbino Lakes is a short walk from the resort located between three lakes, from which derives the name of the restaurant. The products of this beautiful restaurant are rich in innovation, Chef Stefano Ciotti it offers a menu that combines innovative but at the same time the tradition of our region with unique, unusual dishes including pizza dough which is prepared with great care thanks to 'using quality ingredients and above all completely organic flour and yeast. Of prime importance it is also the use and research of raw materials that come in large part precisely by the present within the estate.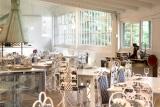 The restaurant surrounded by nature, is designed according to particular criteria of eco-sustainability, it is in fact built around centuries-old oak trees that "live" in the room itself so as to make the environment even more unique not to mention the magnificent wooden beams present on the ceiling, marble floors, parquet and stone that make this beautiful restaurant extremely welcoming.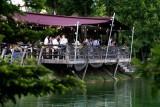 Urbino Lakes is the perfect place to celebrate the most important day of your life, this fact represents excellence in the field of events and ceremonies. Thanks to the special beauty of the surrounding environment combined with quality services your wedding will certainly unique.