A magnificent historic mansion completely restored which prevail elegance, professionalism, refinement and beauty unique to say the least, a unique place of its kind.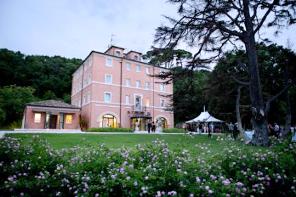 Villa Lattanzi is an historical house that stands in Fermo surrounded by the jewel of the Mediterranean bush and located close to the sea. After an accurate work of restoration, Villa Lattanzi is palpable the strong link between past and future is dotted with unique environments that will surely satisfy your every need. This 5-star Villa is a true oasis of relaxation and elegance where you can rediscover the pleasure and value of time.
The 18 rooms available in the villa equipped with every comfort and offer a refined and unique environment by choosing with great care every single element, even the smallest. Villa Lattanzi is a true combination of style and elegance which can be enjoyed even in the restaurant present in the structure that best combines tradition and innovation using unique products and km 0. Villa Lattanzi is not only the perfect place for your vacation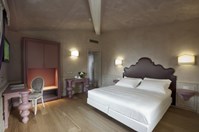 but also for your wedding that will be in the eyes of your guests certainly unique because of the beautiful location and the excellent professionalism.
A true oasis of relaxation thanks to the presence of a Spa where among the many wellness treatments will experience unique and unforgettable moments. True excellence in our region because it combines the best possible beauty, elegance and professionalism.