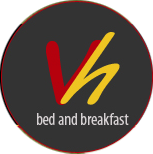 Victoria House is a beautiful villa located in the countryside of Civitanova Alta on a hill where the gaze is lost between the blue Adriatic sea and the green hills that surround this beautiful property.
Victoria House is a beautiful residence surrounded by a park full of palm trees and oak trees that surround the beautiful swimming pool with crystal clear water, with which you can cool off on hot summer days, a drink after a day at sea on the beach of Civitanova.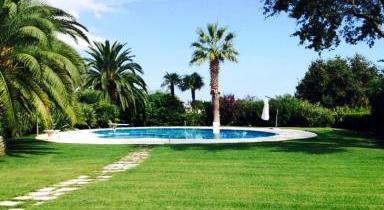 The villa has three bedrooms, all with air conditioning:
ROOM OF CYCLAMEN: Double room, the only one with the opposite view to the sea, facing the historic center of Civitanova Alta and the hills that surround it, with a bathroom outside the room with double sink and shower.
ROOM OF ORCHIDS: Master bedroom with double bed and en-suite, with shower, two sinks and window overlooking the sea and the swimming pool of the villa.
ROOM OF MIMOSE: Master bedroom with large window overlooking the sea side and swimming pool, the bathroom is outside the room with sink and shower them with windows facing the sea.
There are other three rooms:
- Double room with two single beds large "French", climate, wi-fi, Suitable for children without bathroom to SHARE with parents
- Double room "Olives", the garden floor with output in the garden veranda with small table, umbrella and chairs Confidential, bathroom with shower and sink + 2 bunk beds
- Double room "well-being", with bathroom and dressing internal confidential, sauna and spa tub, double sink and shower.
Victoria House is ideal for those who love the sea but want to stay away from the bustle of the coast, for bike lovers who here can undertake various mountain biking, but also for shopping lovers, a few km in fact we find the outlets of many major fashion brands. Easily accessible, for lovers of the Nature Park of the Sibillini Mountains and the Park of the Conero about 30 'drive.
availability interior Common Areas: lounges and sofas
availability spaces municipalities outside: swimming pool, beach umbrellas, gazebos equipped, outdoor seating areas, garden, parking.
The Villa is ideally suited also for events or weddings.