Bike around Montefeltro
Ca' Virginia is pleased to offer its guests relaxing stays and the maximum entertainment for sportsmen and Bike lovers.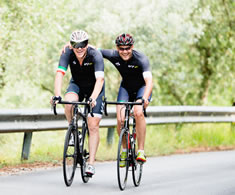 Street and mountain-bike routes, panoramic push on the pedals to discover the wonderful hills of Montefeltro: the Mounts Catria, Petrano and Nerone, which have already hosted the latest stops of "Giro d'Italia" and also the Mount Carpegna (the training climb of Pantani).
Besides the beautiful excursions with "Specialissima", Ca' Virginia will offer a cared catering, focusing on the needs of each biker, meanwhile linked to the territory.
After a whole day long riding a bike, nothing is better than a regenerative path in our SPA, with sauna, turkish bath, whirpool bath, kneipp and sporting massage, that helps to release the efforts of an exiting experience.
All our rooms are provided with the following comforts: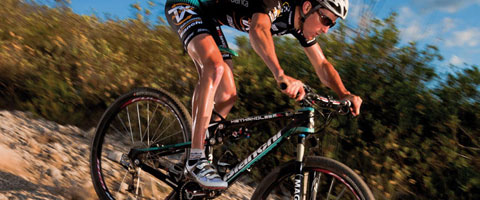 "Geotermic" air-conditioning system; bathroom with bathtub or shower unit; minibar; strongbox; satellite TV LCD; i-net wi-fi or cable connection.
Ca' Virginia also presents for the next season interesting stays from daily € 65 per person. The price includes:
Welcoming drink; overnight stay with continental buffet breakfast; late lunch with typical local products tasting; expert tourist guides and maps describing the detailed itineraries around the territory and any other service, in order to make you spend a perfect holiday.
For more information visit the site, click here.

Download the Routes:
Girfalco CountryHouse organizes Around the Duke, accompanied by our guide as , in addition to satisfying the senses immersed in beautiful scenery you can also get your fill of adrenaline running on trails of varying degrees of difficulty , without ever getting excited beyond their limits. Each tour is closed , as is now tradition , a " godurioso " refreshment … a good opportunity to reinvigorate tired limbs but satisfied.
The old farmhouse " gyrfalcon " is located in the hills of Montefeltro , about 500 meters above sea level, just a few miles from the beautiful city of Art in Urbino . It is ideal for mountain biking and scenic climbs starting point for other fantastic itineraries and ideal place to enjoy nature and feel good.
THE RATE OF 55 EURO PER PERSON INCLUDES:
• 1 night in a B & B in a double room with bed and breakfast;
• 1-day bike pass
• Guided tour of the school with teacher Ami
• Pasta party to return;
Choose your path … and good pedalataaaaa
see : http://escursionimontefeltro.altervista.org/blog/